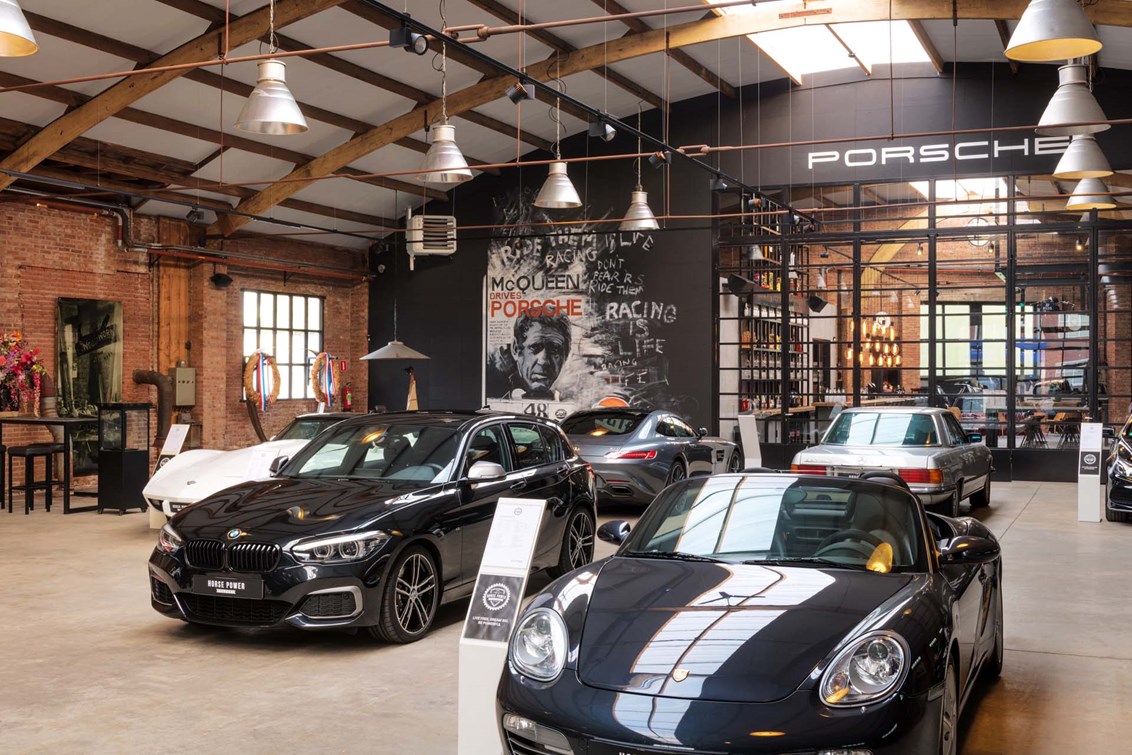 Do you want to heat a large building by gas?
Use a sustainable solution like air heating!
Gas-fired air heating remains the optimal solution when it comes to heat large buildings. Considering energy costs, capital investment and comfort, heating of warehouses, garages, sports centres, etc., the choice is regularly the Winterwarm HR series.
The condensing air heaters (HR series) have a high efficiency of typically 106%. The smart control, stepless modulating burner and the so called "delta T" function combine to ensure smooth operation, providing gas saving of approx. 15% compared to standard heaters.
HR units are also available with EC Fan technology. EC fans reduce electricity consumption by approx. 25% and significantly reduce noise levels.
Do you want to heat a large building using a water source?
Use a sustainable solution like air heating!
If hot water is available also air heating in larger spaces is also the best solution. A boiler, heat pump or any other hot water source can be used. The WWH range is available in different models  and capacities. The WWH EC version is equipped with EC Fan technology to save approx, 25 % of the electricity consumption. The WWH LT range has been specifically developed for lower temperatures (e.g.  heat pumps) and this range has the EC Fan as standard.
The installation of WWH units is generally lower cost when compared to under-floor heating. Heat losses are minimised due to smart control especially as the majority of commercial buildings do not have heat demand overnight.
No gas and no hot water available?
Use energy from the sun!
When commercial buildings have a roof with PV (photo voltaric) panels to generate electricity a logical solution is to make use of the Winterwarm EH range of heaters. The Eh heaters have the same advantages as any air heater (quick response time, comfort and savings in both installation and running cost).
Reliable advise and support by our team
Winterwarm is happy to consult you in the proces of your project in order to calculate the desired capacity and best application. Also we will help you the right choice of accessories. 
Based on this result we can offer you an quotation of all materials needed.