Qwikshift QSG
The Qwikshift QSQ is an hybrid heater which combines a heat pump with a innovative gas fired booster and smart control.
Quick heating by booster
Up to 60% lower energy consumption
Hydrogen ready
Heats and cools
Up to 70% reduction of CO2 emissions
he Qwikshift QSG is the gas-fired variant of the hybrid air heater. On cold days or at the start of the working day, the gas-fired booster will literally give a boost so that the workspace is up to temperature in no time. After this, the heat pump will take over. Because the heat pump meets the heat requirement about 80% of the time, only minimal gas needs to be consumed! This is the perfect solution for premises where there are no solar panels or where a complete heat pump installation is too big an investment.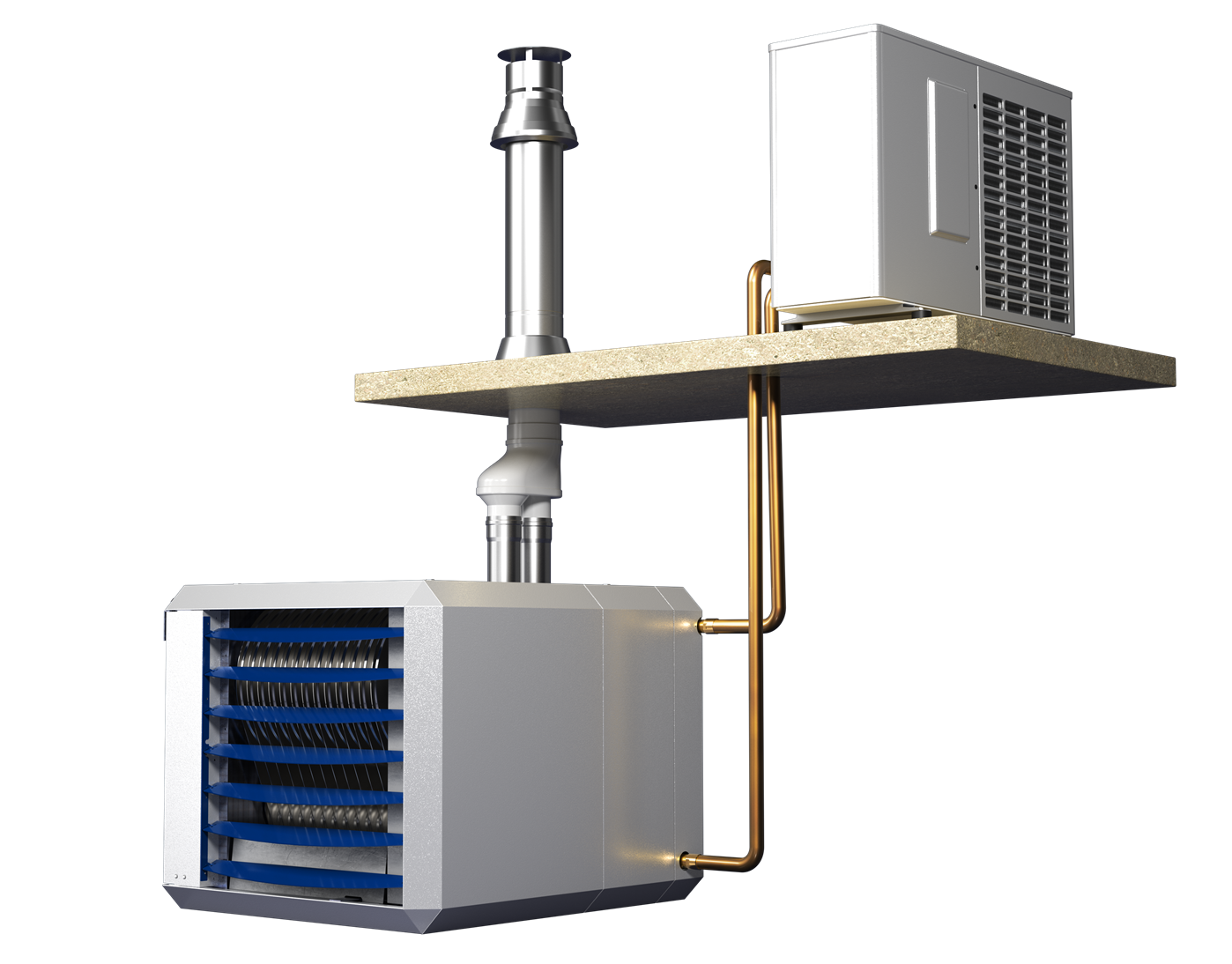 How do I heat my industrial hall as energy-efficiently as possible?
The Qwikshift QSG is the solution for companies that want energy-efficient heating and where gas is still available. These days, there is no escaping the fact that sustainable heating is the future. But how do you approach this if you have a company area where gas is still available and a complete heat pump installation is too big an investment? Winterwarm offers the solution for these situations, the hybrid heating solution the Qwikshift QSG. How does it work? The Qwikshift QSG is a heat pump combined with a gas-fired booster. Because the Qwikshift uses 80% of the heat pump, the booster only needs to be used minimally, which ensures low gas consumption. Ideal!
How does the Smart Controller work?

The Smart Controller ensures that you use your energy smartly and therefore energy efficiently. You absorb fluctuations in electricity costs by entering the current prices in the Smart Controller. It then chooses the most economical way of heating so you always reach your desired temperature at the best price!
Easy installation with the Modbus connection
Self-learning capability for cost-efficient heating
Day/night control
4 zones with up to 8 devices each
Adjustable and readable per zone or product
Cooling control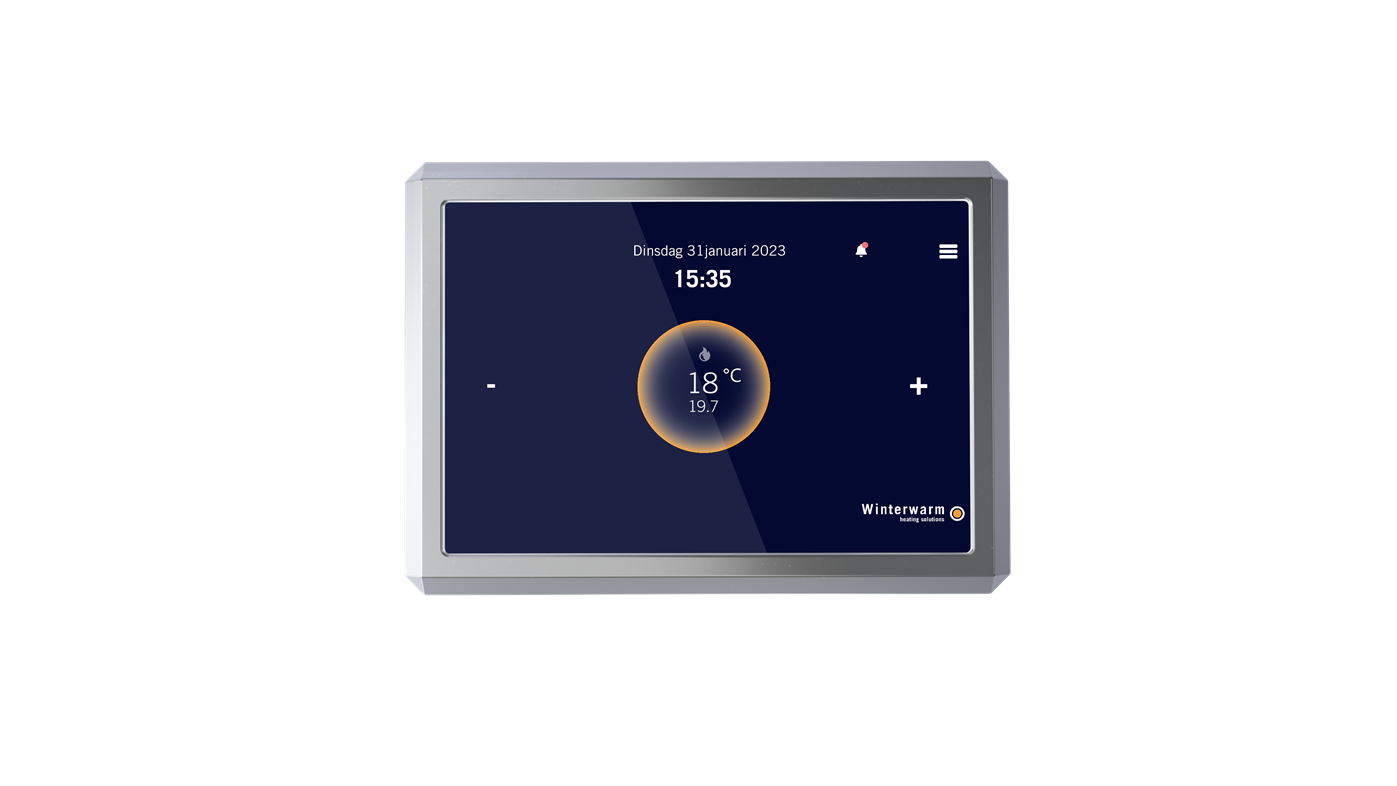 Plug & Play
Energy-efficient
Capacity 42 kW (30 kW booster + 12 kW heat pump)
Silent EC fan
Avoidance of large buffer tank
Smart Controller for the most economical energy consumption
Earnback within 3 to 5 years