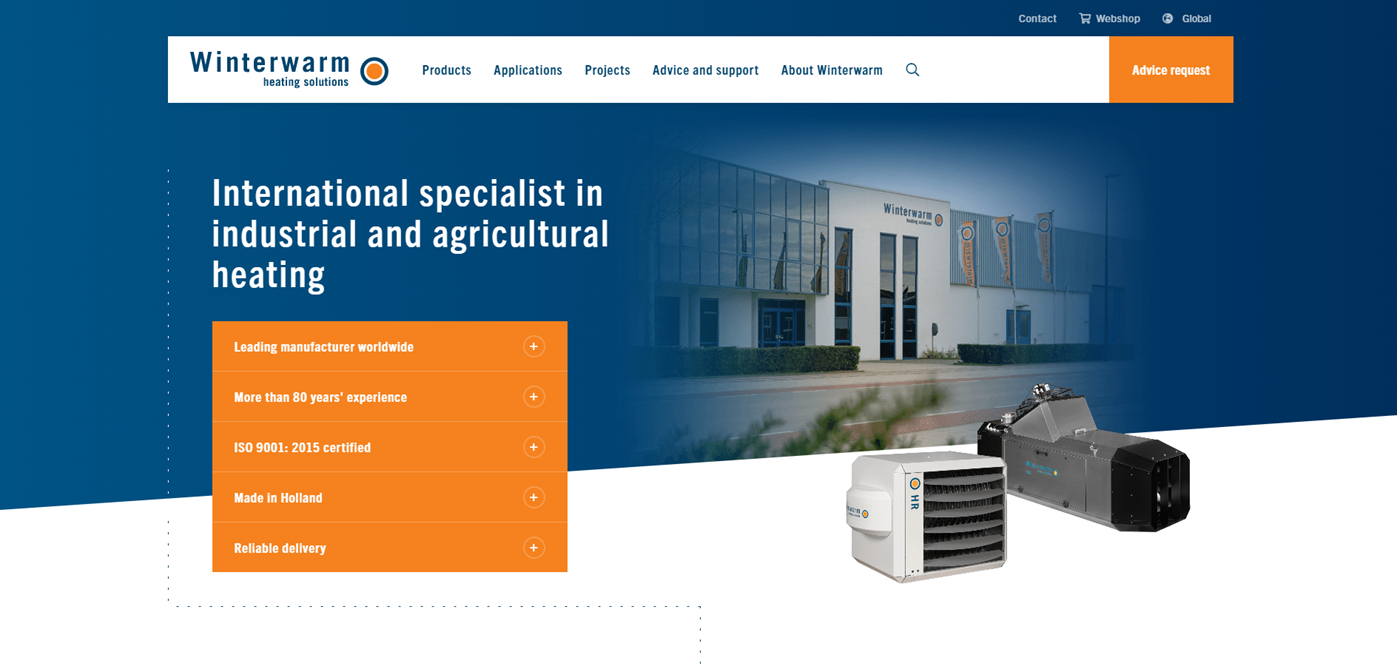 We at Winterwarm Heating Solutions thought it was time for a new website. In the last months, we have been busy building our new website. The entire "look and feel" of the website has changed. It looks fresher, more modern and above all more user-friendly. In our opinion, the result is great!
The website also includes a webshop, where parts for our service parts can be ordered directly. Furthermore, the new website provides an overall picture of all the possibilities of air heating. On the one hand, the new website shows who we are and what we do, but mainly focuses on a better information provision and a better experience for you as a customer.
Behind the scenes we always continue optimizing the website. This means new products, more information, better customer experience and the latest news. In this way, our beautiful website remains up-to-date and will stay interesting to visit more often.
Do you have any questions or feedback? We appreciate your feedback. Mail your feedback to: enquiries@winterwarmuk.com